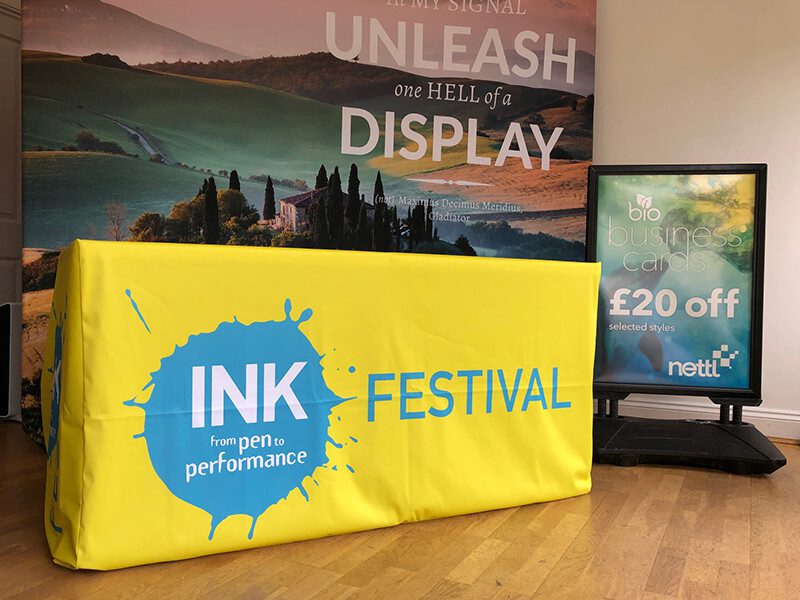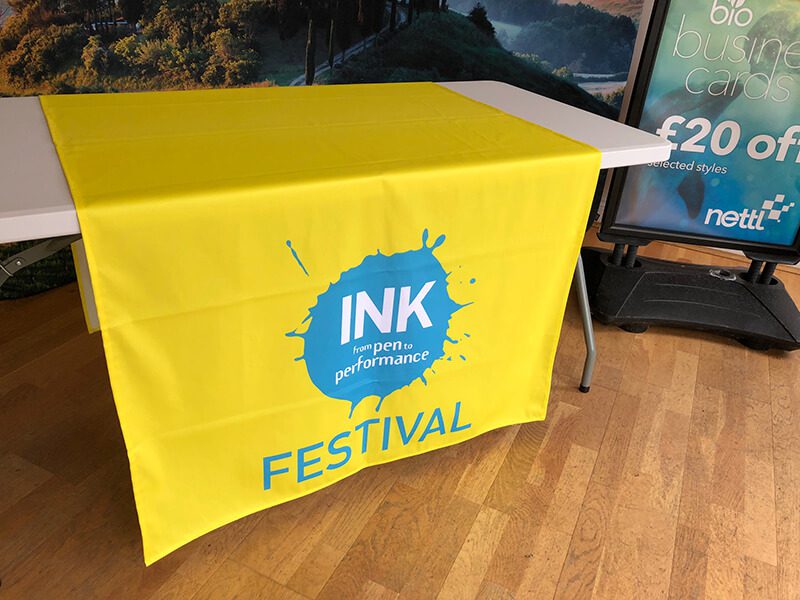 The ever successful Ink Festival based in The Cut, Halesworth asked us to produce some branded trestle table covers and table runners to use at their various festival locations and to take on tour around East Anglia and their first ever venture into London at the Tristan Bates Theatre in Covent Garden.
On this occasion, we were provided with artwork by another local creative design agency who were delighted to work with.
Our printed fabric range includes exhibition stands, flags, chairs, tables, parasols, gazebos, pop out banners, pop-up kiosks, barrier covers and accoustic screens.