Mobile, tablet-friendly and responsive websites, all in one
An online presence is a must
Your website is your shop window to the world and more than ever it's vitally important that it looks great on desktops, mobiles and tablets. Our fully responsive nettl:one websites with their 'liquid' layout adapt and reflow to suit any device.
As every business is different, we don't believe in 'one size fits all' line of thought. So we create websites that are different too.
Built to last, our websites can grow as your business grows. It's highly frustrating to invest in a website, only to find a month or two later that the new feature you need to help with business growth cannot be added.
Our modular approach mean we get you online quickly and then upgrade your site when you and your business are ready.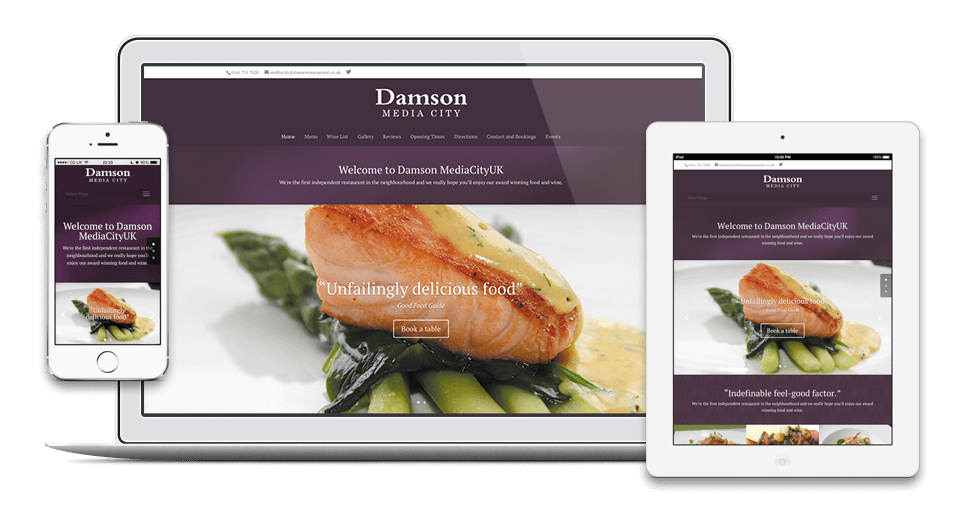 Websites with a built-in content management system that you can easily edit and update yourself, as often as you like. You can even spread the cost too!
By far, our most popular website – it's an all-in-one mobile, tablet-friendly and desktop optimised site. Perfect if you're looking for an online brochure or portfolio style website. Being modular, we can upgrade your site to our :connect or :commerce options at a later date if you require additional features.
From £99 + vat
per month, plus deposit*
Do you need to transact with clients online? Would your business benefit from offering online bookings, live appointments or room reservations? Our Nettl :connect websites allow new and existing clients to interact the way they want to and potentially winning you new business.
From £149 + vat
per month, plus deposit*
*The monthly spread payment price and deposit will depend on the overall specifications and cost of your website build.
The spread payments are payable over 4 – 12 months depending on the size and value of the project.
If your website doesn't have an SSL Certificate, then Google Chrome, the world's most popular browser, will let visitors know about it!
There is a little security status icon to the left of your web address and if your website doesn't have SSL,  you'll see a warning telling visitors that your website isn't secure.
This is easily resolved by installing an SSL Certificate which start from only £29.00 + vat per year. Not only will your websites URL stop displaying the insecure message, it will also benefit from the improved Google ranking, look more professional, will help gain trust and not scare off potential customers, you'll get additional data in Google Analytics reports and the data passed between you and your visitors will be more secure.
We include an SSL Certificate FREE OF CHARGE for the first year with any new website build.
Your Nettl website will be deployed into our cloud platform powered by AWS. This uses the same proven infrastructure that runs famous names like Netflix, Pinterest, Expedia and Amazon.
We believe in keeping things simple, so depending on what type of website we build for you, we'll suggest a suitable hosting package. This makes it easy to budget what you'll be spending each month, with no unexpected surprises.
STARTER
Nettl: one
5Gb Storage
Normal Fire Power
Weekly Backups
Next Day Incident Response Time
99% Availability
Twin City Hot Swap – No
£15.00 + vat per month
BUSINESS
Nettl: connect
25Gb Storage
Boost Fire Power
Daily Backups
Same Day Incident Response Time
99.5% Availability
Twin City Hot Swap – No
£25.00 + vat per month
COMMERCIAL
Nettl: commerce
100Gb Storage
Turbo Fire Power
Hourly Backups
3 Hours Incident Response Time
99.9% Availability
Twin City Hot Swap – Yes
£45.00 + vat per month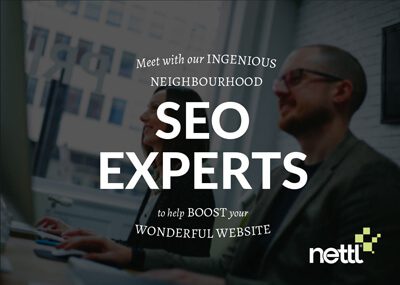 So you've got a website. Now it's time to rank higher.
We all want to rank as highly as possible when people search for terms relevant to our business or our site. Our team of SEO Experts are here to take your online presence to the next level.
Please ask for details or download our SEO brochure.
Contact Us
The Old Post Office
Waterloo Road
Lowestoft
NR33 0AA
/// spices.other.happen
T: 01502 585656
E: studio@redhotmedia.co.uk
Opening Times
Monday : 9.00am – 5.30pm
Tuesday : 9.00am – 5.30pm
Wednesday : 9.00am – 5.30pm
Thursday : 9.00am – 5.30pm
Friday : 10.00am – 3.30pm
Saturday : By appointment
Sunday : Closed
What we do
Branding & Logos
Brochures & Folders
Business Cards & Stationery
Websites & SEO
Exhibition Stands
Event Materials
Signage