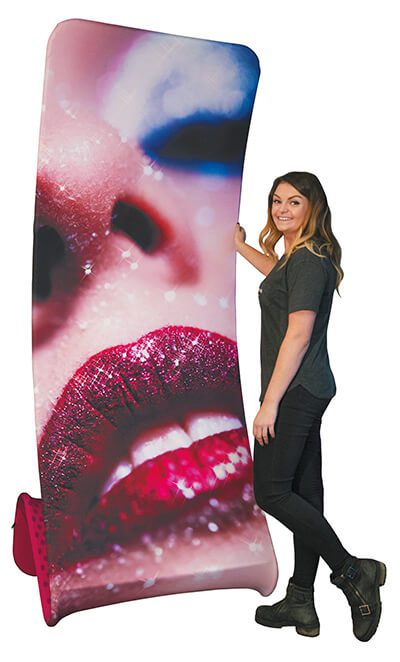 Python
Pop-up display stand
Offer Price £221   Usually

£246
Still our number one selling display. And so much more imposing than a roller banner.
Inside is a smart aluminium frame. We've run contests to see how quickly these can be put up. And it's under 3 minutes. Beat that and tweet us a picture and your time to get a treat.
The fabric cover is double-sided as standard. That means you can switch the message, depending on which event you're at. One for networking, one for your reception.
Will you look fab on fabric?
Curve 30
3.0m curved pop-up stand
From £354   Usually

£394
No more stupid, heavy magnetic bars to fiddle with. No more easily-damaged, impossible to line-up panels. Just one continuous graphic in glorious HD.
Our most popular lightweight, pop-up, fabric backdrop display is 3m wide by 2.3m high. Choose different designs on each side, for multiple events.
Feel free to come take a look at ours… we're sure you'll love it too!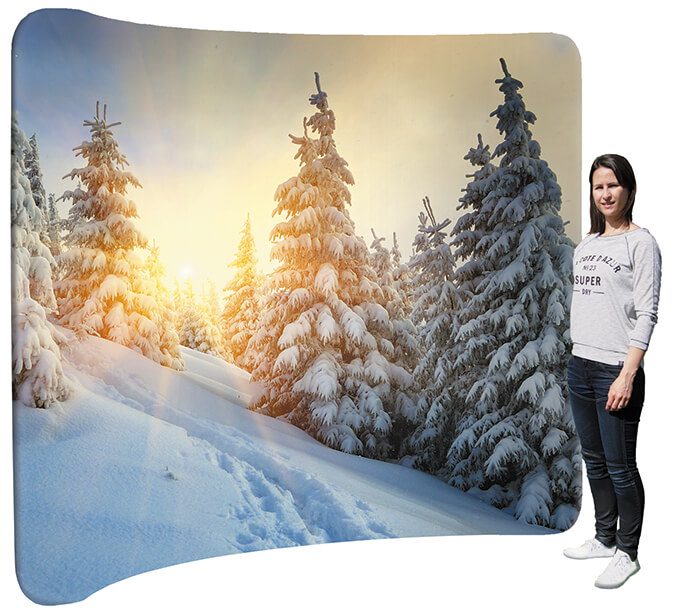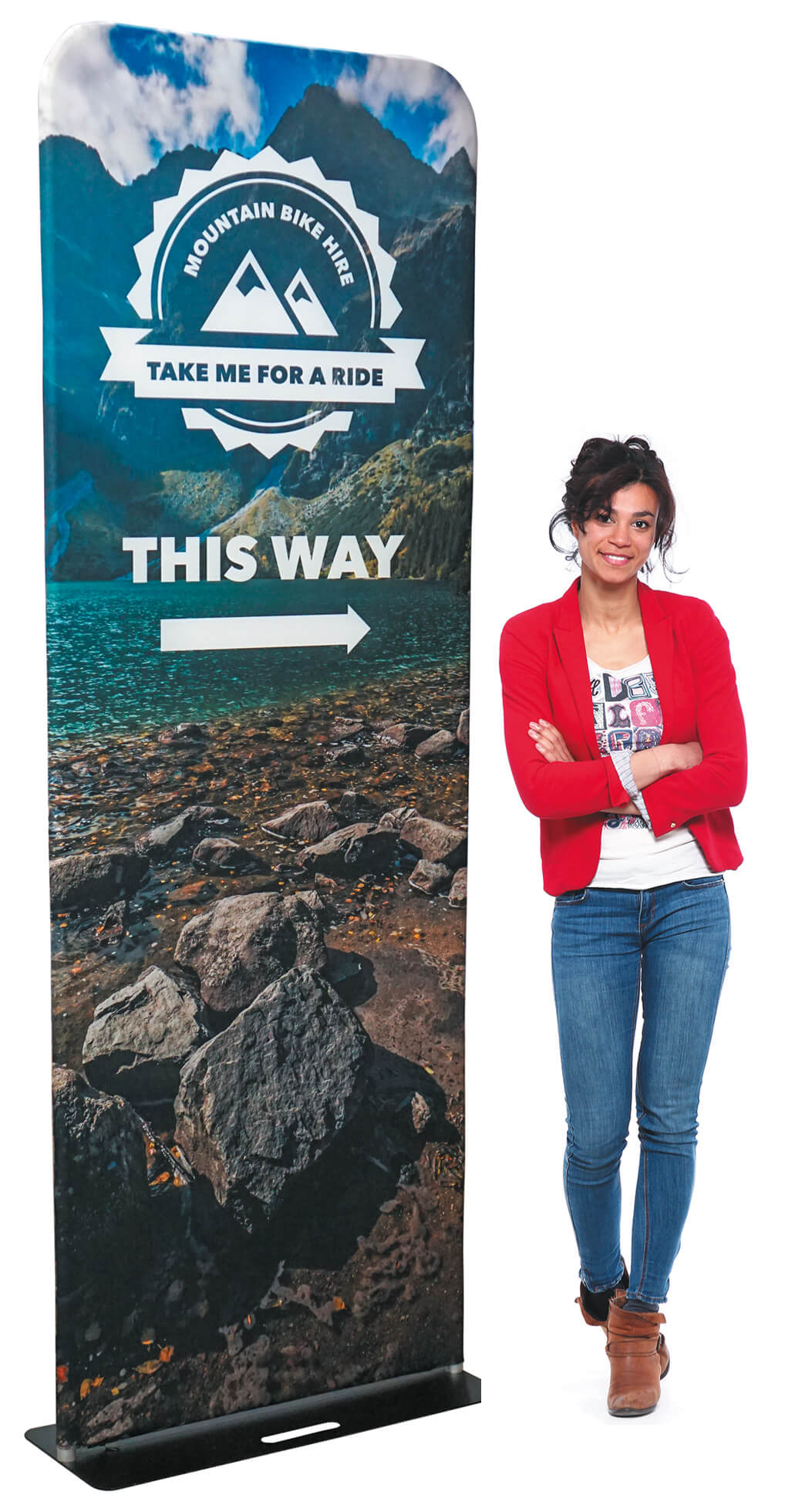 Totem
Slimline fabric stand
Offer Price £136   Usually

£170
Already a bestseller, this new super skinny 2.3m high display is much more imposing than a paper roller banner. Pop up the frame in minutes and slide on the double-sided fabric sleeve. Get different messages on each side – great for navigation signage.
Kola Max
Seating cube
Offer Price £155   Usually

£164
Create branded seating areas with these cuties. Each stool has a high-density foam cube inside and a washable fabric cover.
Put different designs on each of the six sides, or the same one repeating on all.
Pop the cover in the washing machine if your guests or visitors have particularly dirty bottoms.
Come give one a try in our studio!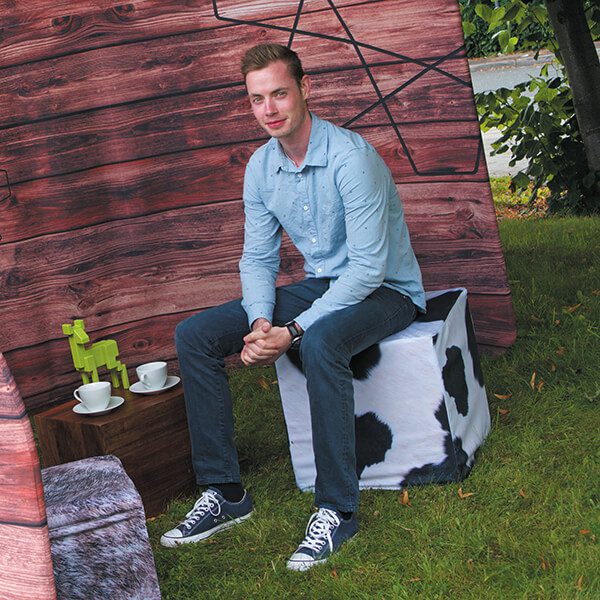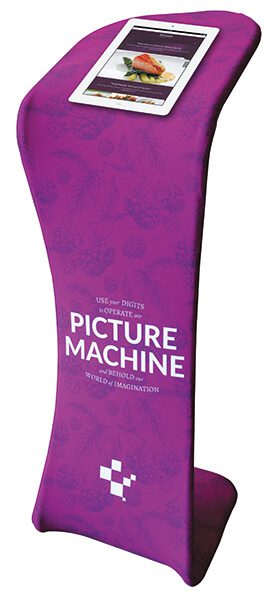 Padium
Pop-Up Tablet Holder Stand
Offer Price £147  Usually

£164.00
An easy and secure way to display your tablet at exhibitions, meetings and events.
The tablet is held safely in place with a bracket which attaches directly to the metal frame and can be positioned in portrait or landscape orientation.
The cover is printed on both sides, creating an impressive and professional looking display.
Event visitors just love these… great for meet & greet areas too!
Want More Offers?
Pop your details in the box below and we'll email you each month with our latest offers. You can unsubscribe at any time if you get fed up with your marketing budget going further!
Hell Yes!... I want to save a few quid promoting my business. Sign me up!
Ask about our NEW Bio-degradable lamination
Contact Us
The Old Post Office
Waterloo Road
Lowestoft
NR33 0AA
/// spices.other.happen
T: 01502 585656
E: lowestoft@nettl.com
Opening Times
Monday : 9.30am – 5.30pm
Tuesday : 9.30am – 5.30pm
Wednesday : 9.00am – 5.30pm
Thursday : 9.00am – 5.30pm
Friday : 8.30am – 3.30pm
Saturday : By appointment
Sunday : Closed
What we do
Branding & Logos
Brochures & Folders
Business Cards & Stationery
Websites & SEO
Exhibition Stands
Event Materials
Signage